Cetirizine Tablets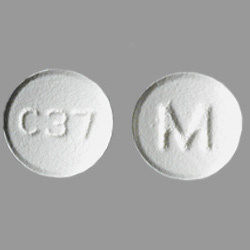 Cetirizine Tablets
Price And Quantity
Product Specifications
Anti-Cancer

As per doctor guidelines
Product Description
Cetirizine Tablets are for relief from hay fever, seasonal allergy, and allergy to other substances like dust mites, animal dander, molds, etc. It is also used for treating running nose; sneezing; itchy & tearing eyes, etc. Cetirizine is a class of allergy relief drugs called antihistamines that works by blocking histamine, a substance in the body that causes allergic symptoms.
How to Use
Cetrizine Tablets are taken oraly. These are typically recommended to take once after eating regimen or in void stomach. Compassionate, take after the headings or medicine laid by your specialist painstakingly, and ask your specialist to clarify any part you don't get it. Take Cetrizine Tablets precisely as coordinated. These tablets are likewise used to treat bug chomps and certain skin rashes.
Side Effects
The tablets may cause symptoms. Counsel your specialist, if any of the accompanying side effects are extreme or don't leave:
Dry mouth
Intemperate tiredness
Laziness
Migraine
Sore throat
Stomach torment
Precautions
Illuminate your specialist in the event that you are susceptible to cetirizine or hydroxyzine
examine all solution and nonprescription medicines that you are taking
Advise, when you have some other afflictions, you are pregnant or plan to wind up pregnant and you are bosom feeding.
Be watchful and not drive an auto or work hardware as certrizine causes tiredness.
Over Dose
If there should arise an occurrence of overdose, call your specialist. The manifestations of overdose may include: wooziness, languor, dry mouth, and so forth.