Docetaxel Injection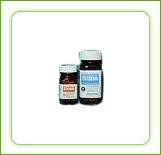 Docetaxel Injection
Price And Quantity
Product Specifications
As prescribed

At room temperature
Product Description
Docetaxel (trade name Taxotere) is a clinically well established anti-mitotic chemotherapy medication (that is, it interferes with cell division). It is used mainly for the treatment of breast, ovarian, and non-small cell lung cancer.[1][2] Docetaxel has an FDA approved claim for treatment of patients who have locally advanced, or metastatic breast or non small-cell lung cancer who have undergone anthracycline-based chemotherapy and failed to stop cancer progression or relapsed.


Therapeutic Applications and Effects :

A woman being treated with docetaxel chemotherapy for breast cancer. Cold mittens are placed on her hands and feet to prevent deleterious effects on the nails. Similar strategies can be used to prevent hair loss.

Therapeutic applications

The main use of docetaxel is the treatment of a variety of cancers after the failure of anthracycline-based chemotherapy. Marketing of docetaxel as Taxotere is mainly towards the treatment of breast, prostate and other non-small cell cancers. Clinical data has shown docetaxel to have cytotoxic activity against breast, colorectal, lung, ovarian, prostate, liver, renal, gastric, head and neck cancers, and melanoma.

Adverse side effects

Docetaxel is a chemotherapeutic agent and is a cytotoxic compound and so is effectively a biologically damaging drugAs with all chemotherapy, adverse effects are common and many varying side-effects have been documented. Because docetaxel is a cell cycle specific agent, it is cytotoxic to all dividing cells in the body. This includes tumour cells as well as hair follicles, bone marrow and other germ cells. For this reason, common chemotherapy side effects such as alopecia occur; sometimes this can be permanent. However, the drugs company Sanofi Aventis claim they do not routinely keep this data. North west France are conducting a survey to establish exactly how many patients are being disfigured in this way.