Etoposide Capsules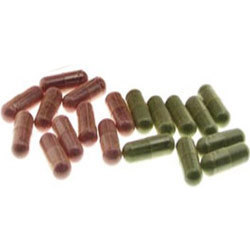 Etoposide Capsules
Price And Quantity
Product Specifications
Anti-Cancer

As prescribed
Product Description
Etoposide Capsules is a chemotherapy drug used for treatment of different types of cancers including lung, ovarian, testicular etc. It works by blocking the enzymes (topoisomerase 2), which is important for division of the cell. By blocking these enzymes, it stops the growth of the cancerous cells in the body.

Dosage : 50mg, 100mg

How it is Administered:

Etoposide is available in the form of pale-pink capsule that should be swallowed whole.

Side Effects:

Different individuals react to the chemotherapy drugs in different ways. Many people may experience few side effects while the others may experience more. The side effects caused by these drugs are temporary and comes to an end with the treatment.

Following are the few of the most common side effects:
Bruising or bleeding
Anaemia (low number of red blood cells)
Hair loss
Feeling sick (nausea) and vomiting
Diarrhoea
Loss of appetite
Sore mouth and ulcers
Taste changes
Tiredness and feeling weak.

Precautions:
After the course of the treatment there is a rapid increase in the blood cell that has to return to its normal count before the next course of chemotherapy. Contact your doctor immediately if:
Your temperature rises above 38C (100.5F)
You suddenly feel unwell even at the room temperature
Tell your doctor about all the medicine you use including prescription & non-prescription drugs and herbal remedies.
Your ability to become pregnant or father of the child might be affected by the use of the drug.
It is not advisable to become pregnant or father with the course of the treatment. The use of drug pose a major risk of damage to the developing fetus.
Contact Us
C-2/009, Rutu Estate, Patlipada, G. B. Road Thane (West), Thane, Thane, Maharashtra, 400607, India
Phone :+918037401062