Fluconazole Tablets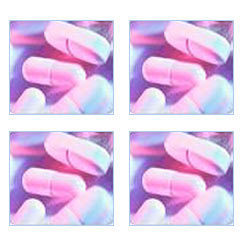 Fluconazole Tablets
Price And Quantity
Product Specifications
Anti-Cancer

As per doctor guidelines
Product Description
Fluconazole Tablets are prescribed for treating fungal infections like yeast infections of the throat, OESOPHAGUS, mouth, abdomen, lungs, blood, and other organs. This antifungal medicine is also used to treat meningitis caused by fungus. Fluconazoleis even prescribed to prevent yeast infections in patients who are likely to become infected because they are being treated with chemotherapy or radiation therapy before a bone marrow transplant. Fluconazole is in a class of antifungal drugs called triazoles. It works by slowing the growth of fungi that cause infection.

How to Use
Fluconazole comes in tablet and suspension form that is to be taken orally. It is generally prescribed to be taken once a day but may differ from patient to patient. The length of your treatment depends on your condition and on how well you respond to fluconazole. It is necessary to follow the directions on your physician. Take fluconazole exactly as prescribed. Ensure to take the medicine regularly ontime. Do not stop taking fluconazole without consulting your doctor.

Side Effects
Fluconazole may cause side effects. So, do inform your doctor immediately, in case you experience any of the following side-effects
| | | |
| --- | --- | --- |
| Headache | Dizziness | Diarrhea |
| Stomach pain / upset | Heartburn | Extreme tiredness |
| Unusual Bruising or Bleeding | Pain in the upper right part of the stomach | Yellowing of the skin or eyes |
| Flu-like Symptoms | Dark urine | Lack of energy |
| Loss of Appetite | Pale stools | Seizures |
| Rash | Hives | Itching |
| Swelling of the face or any body part | Difficulty in breathing or swallowing | |
Precautions
Before taking fluconazole :
Inform if you are allergic to fluconazole or any other antifungal medicines.

Discuss with your doctor what prescription and nonprescription medications you are taking on daily basis.

Tell your doctor if you are pregnant, plan to become pregnant, or are breast-feeding.

Infrom the doctore if you have or have ever had kidney disease, if you are pregnant or plan to become pregnant, or are breast-feeding.
Over Dose
In case of overdose, call your doctor. Symptoms of overdose may include:
hallucinations (seeing things or hearing voices that do not exist)

extreme fear that others are trying to harm you
Missed Dose
Take the missed dose as soon as you remember but if it is almost time for the next dose, skip the missed dose and continue your regular dosing schedule.

Storage
Store the medicine in its original packaging. Ensure that it is tightly closed, out of childrens' reach of children, kept in room temperature and away from excess heat and moisture.