Methotrexate Tablets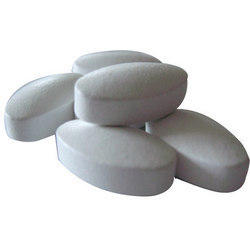 Methotrexate Tablets
Price And Quantity
Product Specifications
Product Description
Methotrexate also known as Amethopterin, Methotrexate is a chemotherapy drug, which is used for the treatment of cancer and auto-immune diseases. These drugs are commonly used for the treatment of different types of cancers including breast, skin, lung etc.

Dosage : 2.5 mg, 5 mg
The tablet is administered orally
Swallow the tablet with plenty of water
Stick to the schedule provided by your doctor
Side Effects
:
There may be a few side effects associated with the drug, particularly, in case of patients with poor lung function. However, patients are advised to immediately contact the doctor in case any of the symptoms given below.
Lowered resistance to infection
Bruising or bleeding
Anaemia
Sore mouth and ulcers
Change of taste
Diarrhoea
Tiredness and weakness
Kidney malfunction
Gritty eyes due to inflammation of the cornea.
Precautions:
The high dosage of the drug or injection around the spinal cord or into the brain, can cause headaches, dizziness, tiredness, blurred vision etc. Report these effects to your doctor imediately.
A rescue drug, Folonic acid may be given within 24 hours after Methotrexate treatment.
Inform your doctor about all of the medications you are taking, including OTC drugs and natural remedies as these could increase the risk of Methotrexate toxicity.
It is advisable to avoid pregnancy or becoming father during the course of treatment.=
Store in a cool dry place, away from heat or sunlight.
Keep the tablets in the safe place, out of the reach of the children.