Stavudine Tablet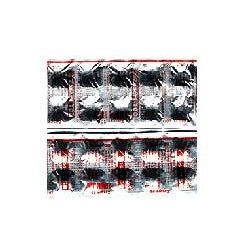 Stavudine Tablet
Price And Quantity
Product Specifications
Anti-Cancer

As prescribed
Product Description
Stavudine Tablet (also known as d4T) is used in the treatment of the infection caused by the human immunodeficiency virus (HIV). HIV is the virus responsible for acquired immune deficiency syndrome (AIDS).
Stavudine (d4T) will not cure or prevent HIV infection or AIDS; however, it helps to keep HIV from reproducing and appears to slow down the destruction of the immune system. This may help delay the development of problems usually related to AIDS or HIV disease. Stavudine will not keep you from spreading HIV to other people. People who receive this medicine may continue to have the problems usually related to AIDS or HIV disease.
Stavudine may cause some serious side effects, including peripheral neuropathy. Symptoms of peripheral neuropathy include tingling, burning, numbness, and pain in the hands or feet. Check with your doctor if any new health problems or symptoms occur while you are taking stavudine.